Perfectly Painted
Custom Painting
Our custom artist will beautifully transform your picture or photo onto canvas. Favorites include life belts, beloved pets, school emblems, house photos, camp photos, boats, golf club logos, monograms, and birth/wedding announcements.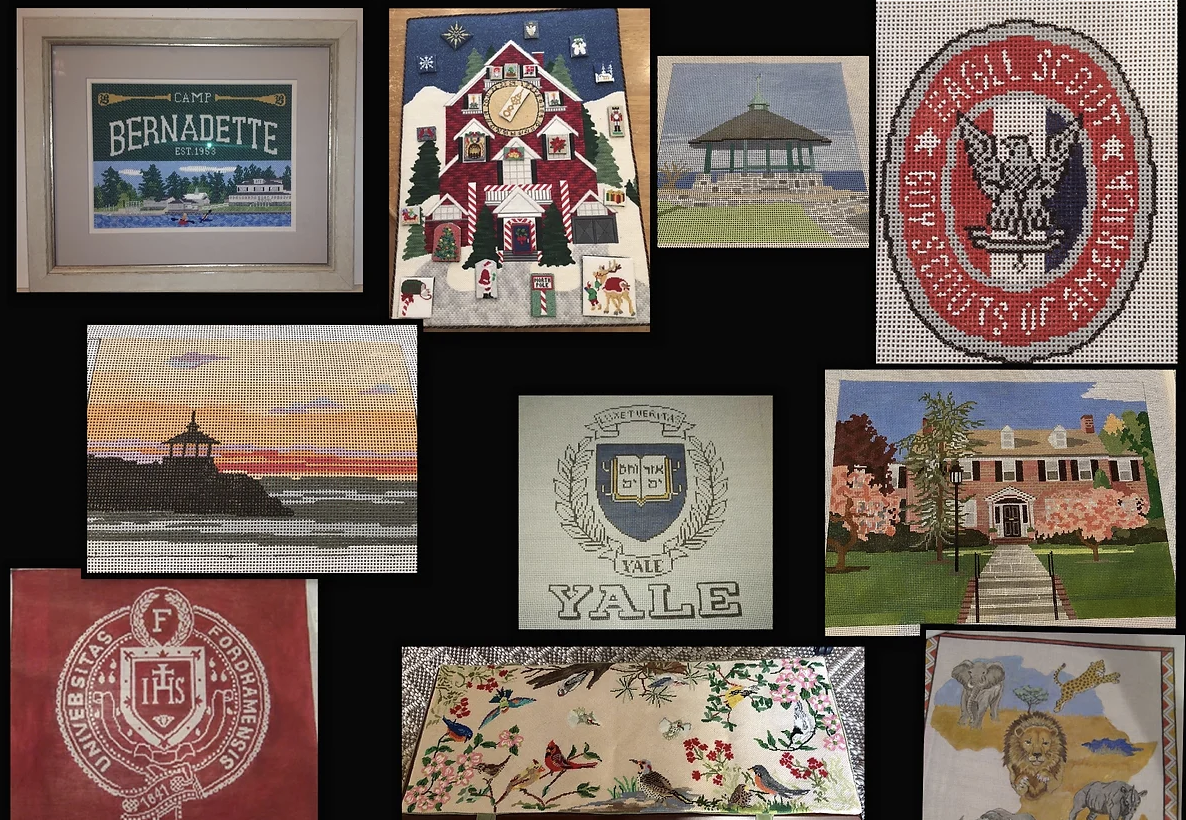 Start Your Custom Painting Project
Best needlepoint store! The staff is friendly and talented and will go out of their way to help with anything needed to complete a project. Their stock of needlepoint canvases & threads is amazing. The  trunk shows they have in store are at least once a month from artists who are very talented. I highly recommend this establishment.
— Nancy
Best Needlepoint shop there is. Betty & Madalena are helpful, and knowledgeable & go above & beyond for their customers. I have known Betty over 30 years & she is a beautiful person. They have a huge stock of canvases & threads & accessories & will order any item that you are looking for. Great place to shop. Susan also works there & she is also a lovely person that knows her stuff!
— Laurie Quadrini
Custom Painting Services | Stitch by Stitch
Capture your precious memories with our custom painting services. Our talented artist will skillfully transform your favorite pictures or photos onto canvas, including life belts, beloved pets, school emblems, house photos, and more. Discover the artistry of Stitch by Stitch.