Masterful Transformations
Experience the Joy of a Finished Masterpiece
We understand the passion and dedication that goes into completing a canvas. That's why we are honored to be part of your creative journey, offering expert finishing services that add the perfect finishing touch to your project.
Download Finishing Forms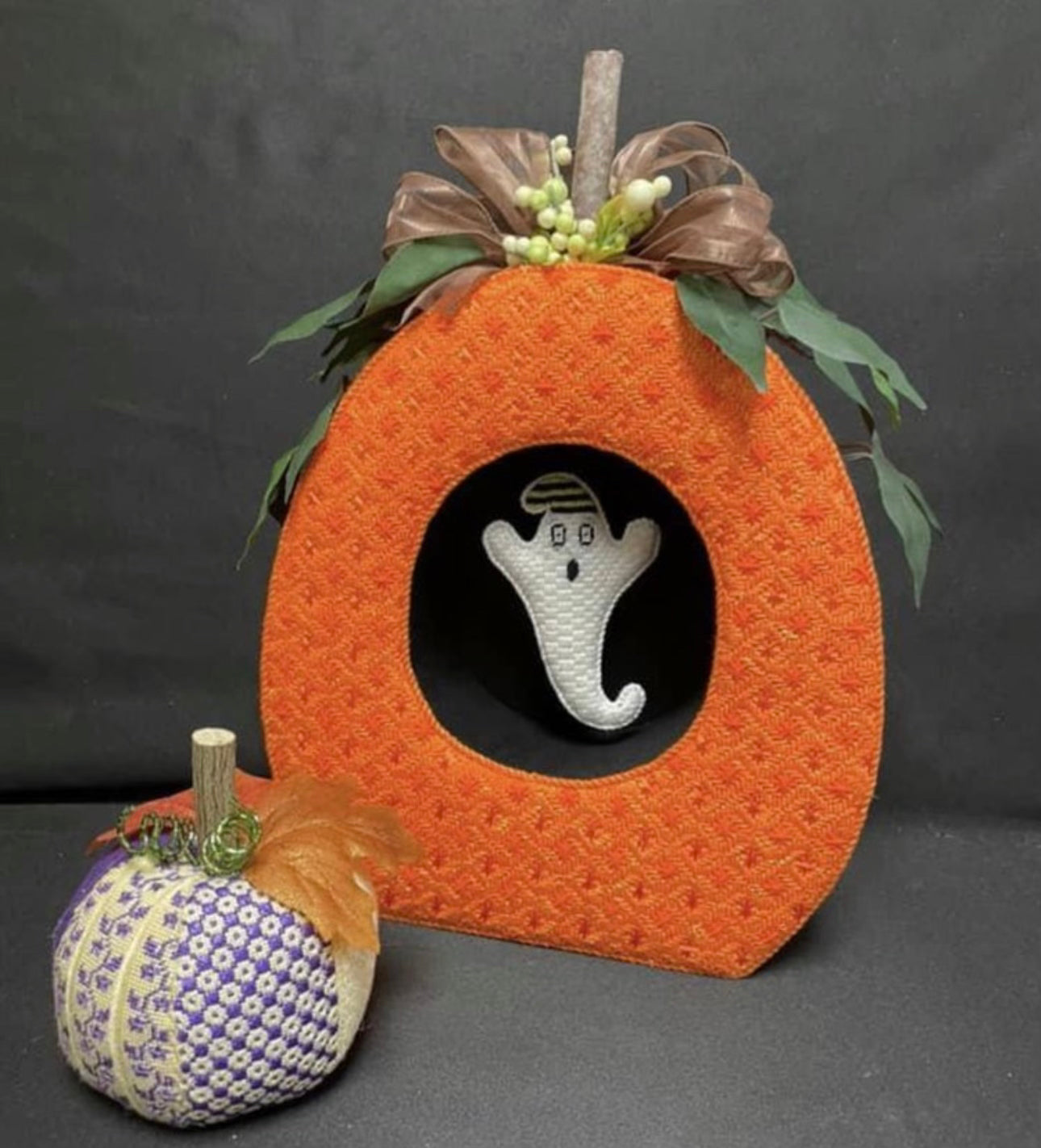 The Final Step in your Needlepoint Project
Whether it's a stunning tapestry, a decorative pillow, or a unique accessory, our skilled team is here to help you transform your work into a true masterpiece. Trust us to deliver exceptional craftsmanship and attention to detail, ensuring that your final vision is realized. Discover the satisfaction of a beautifully finished project with Stitch by Stitch.
3-Steps to A Finished Masterpiece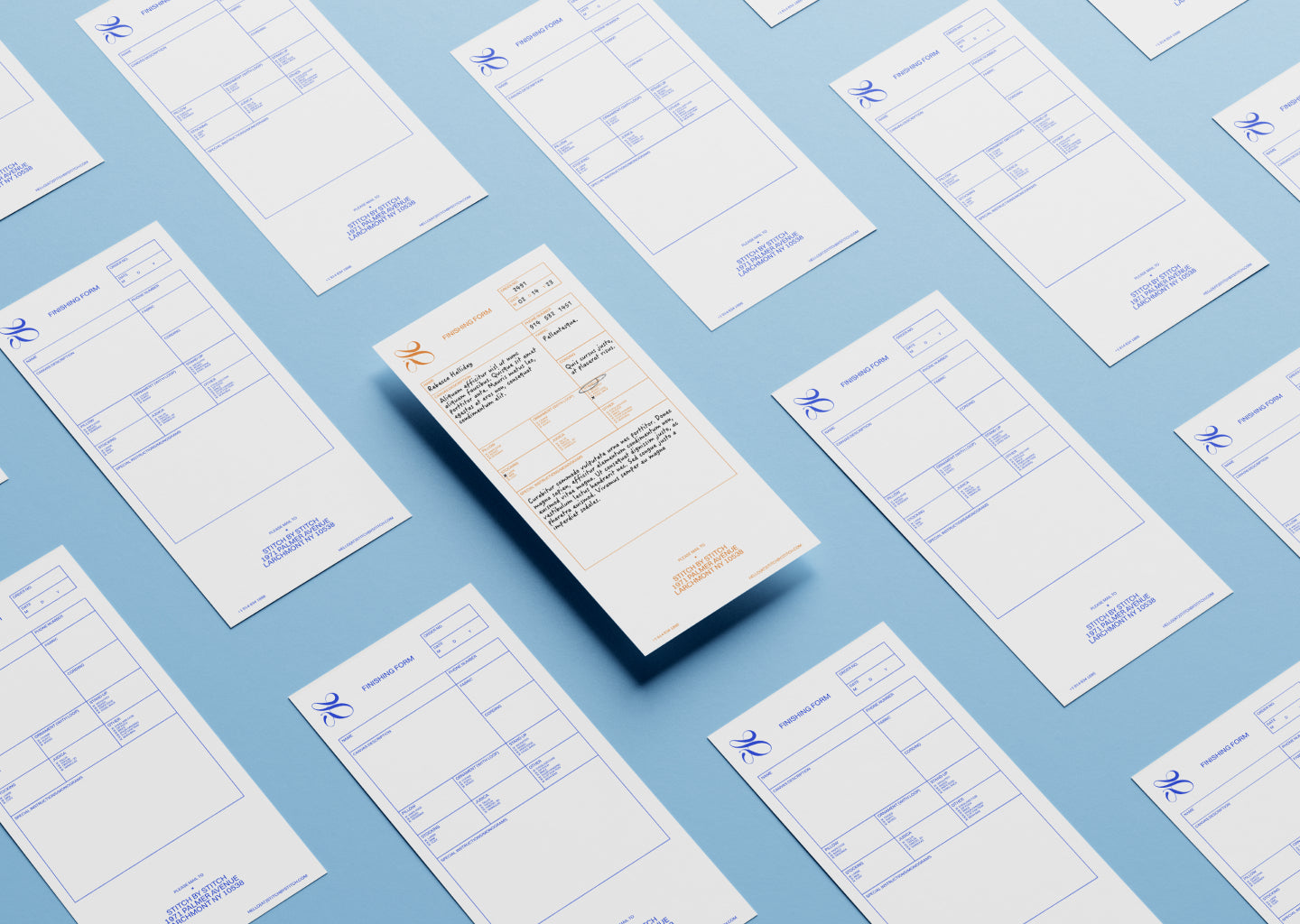 Download Finishing Form
Discover endless possibilities by downloading our finishing form, which includes inspiring ideas on how to transform your canvas into a stunning masterpiece.
Download Finishing Form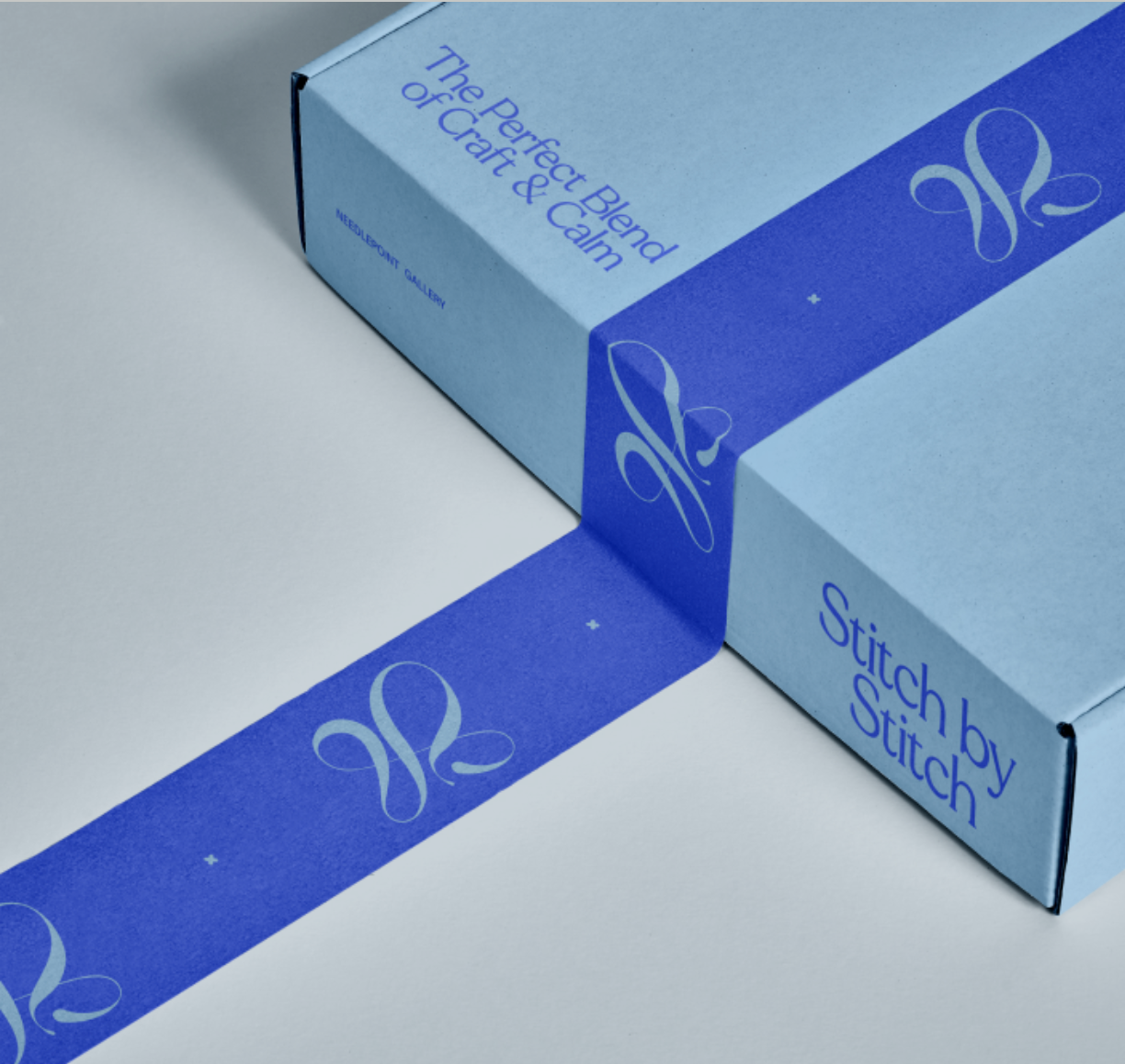 Send Us Your Canvas
Share your cherished canvas with us (include your finishing form) and our expert team will skillfully complete the finishing touches, returning it to you promptly and beautifully transformed.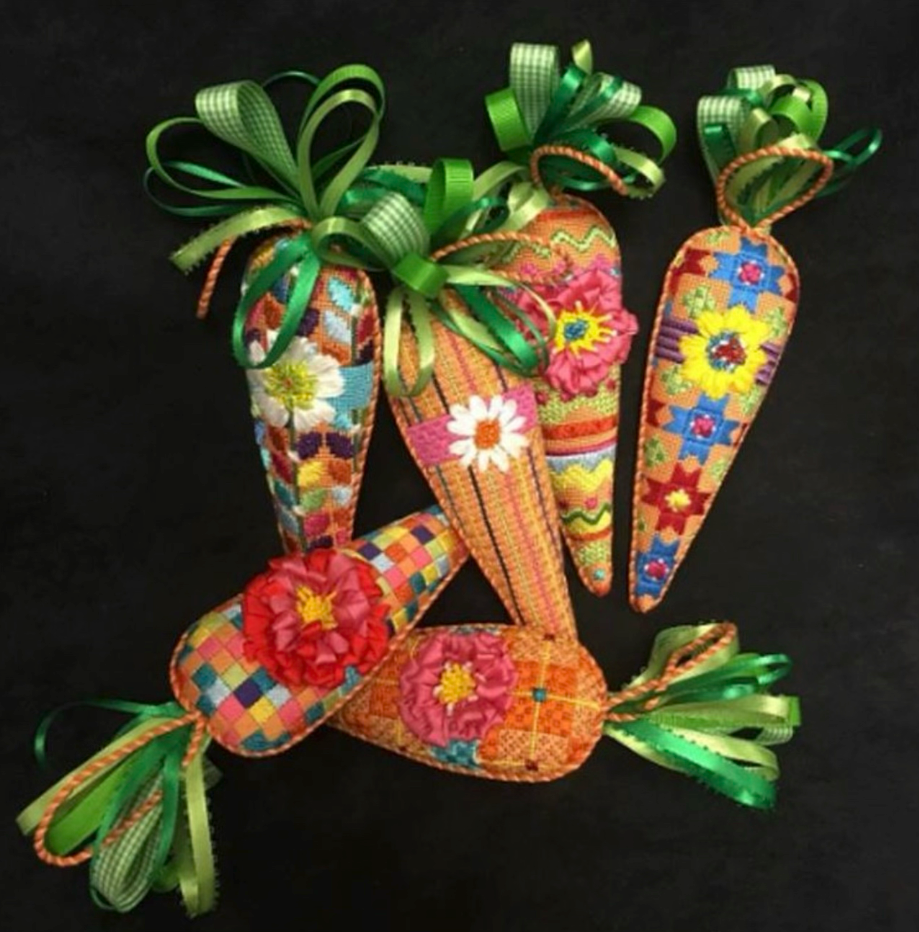 Revel in the Result
Experience pure joy as you admire and display your finished artwork, relishing in the satisfaction of a completed project brought to life by Stitch by Stitch.
Download
Finishing Forms
We're thrilled to help you complete your needlepoint projects. Simply download and fill out this finishing form and mail it with your canvas to:
— 
Stitch by Stitch
1971 Palmer Ave Larchmont, NY 10538
Download Finishing Form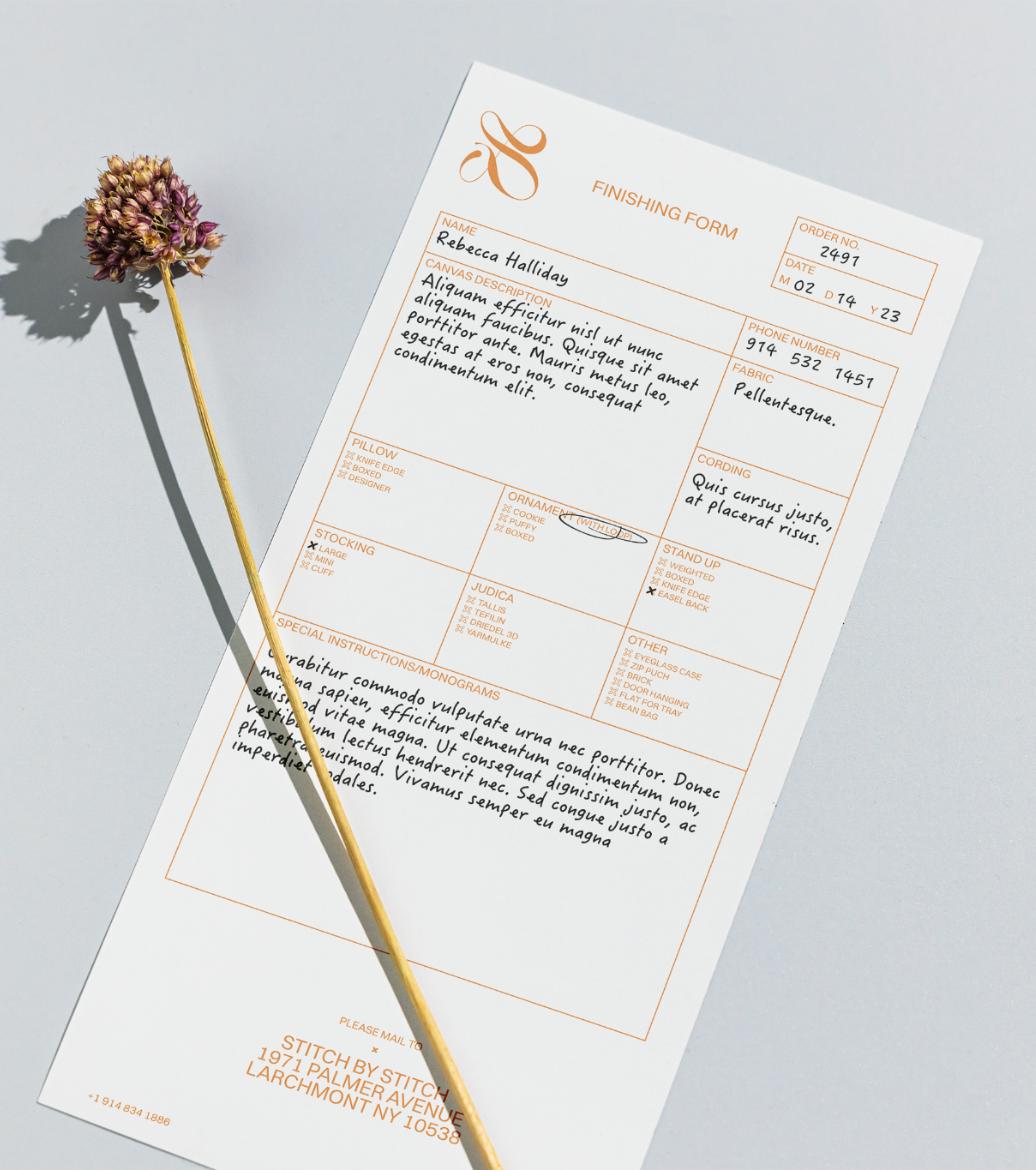 Best needlepoint store! The staff is friendly and talented and will go out of their way to help with anything needed to complete a project. Their stock of needlepoint canvases & threads is amazing. The  trunk shows they have in store are at least once a month from artists who are very talented. I highly recommend this establishment.
— Nancy
Best Needlepoint shop there is. Betty & Madalena are helpful, and knowledgeable & go above & beyond for their customers. I have known Betty over 30 years & she is a beautiful person. They have a huge stock of canvases & threads & accessories & will order any item that you are looking for. Great place to shop. Susan also works there & she is also a lovely person that knows her stuff!
— Laurie Quadrini
Needlepoint Finishing Services | Stitch by Stitch
Let Stitch by Stitch take your needlepoint project to the next level with our expert finishing services. From ornaments to pillows, we'll help you turn your canvas into a finished masterpiece.