Stitcher of the Month
Tamara Abdee
Every month, we shine a spotlight on the exceptional talents of one of our dedicated stitchers.
Read the Story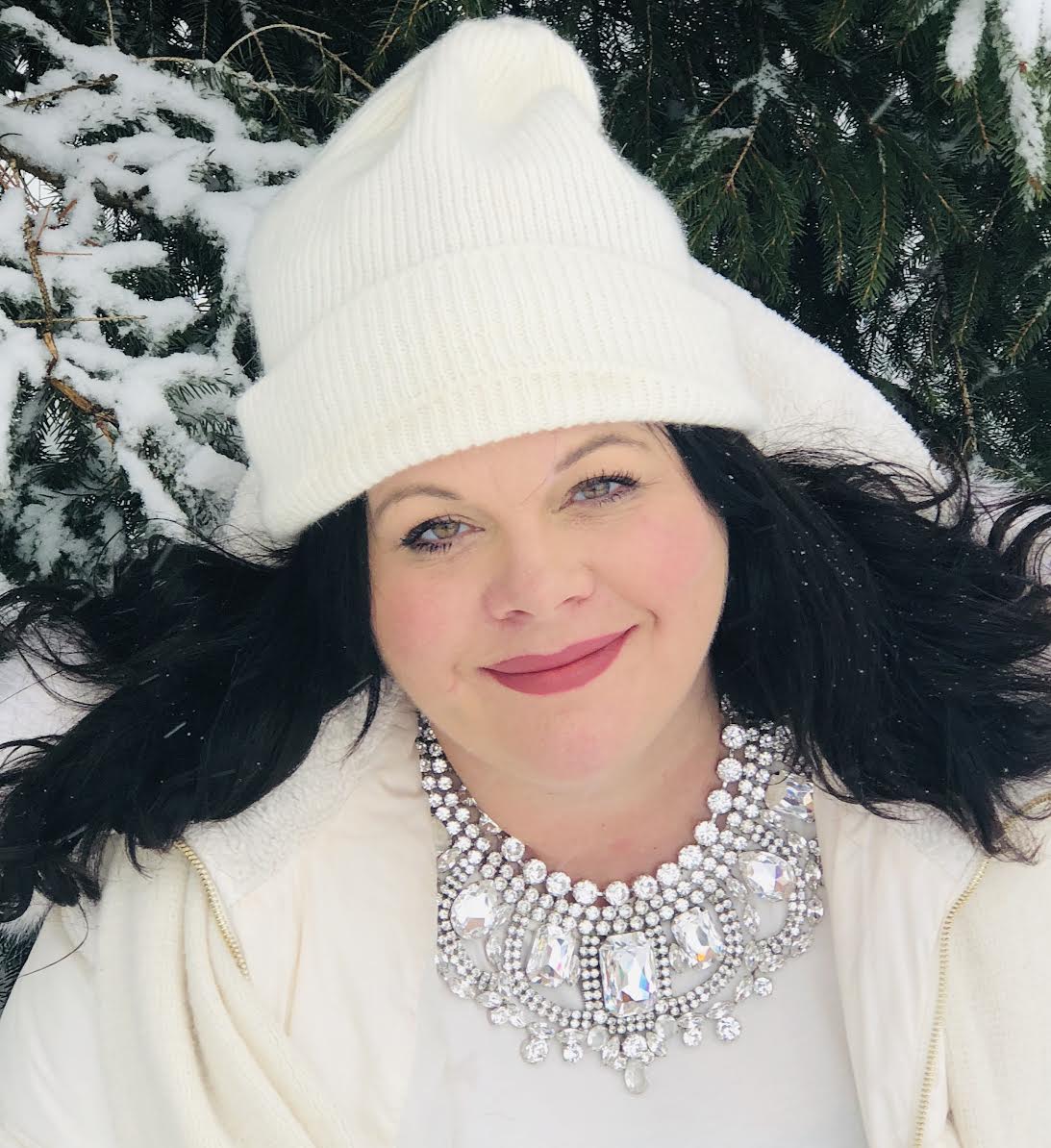 Stitch by Stitch Product Picks
The Creative Way to Unwind
Stitch by Stitch is the premier destination for needlepoint enthusiasts of all levels.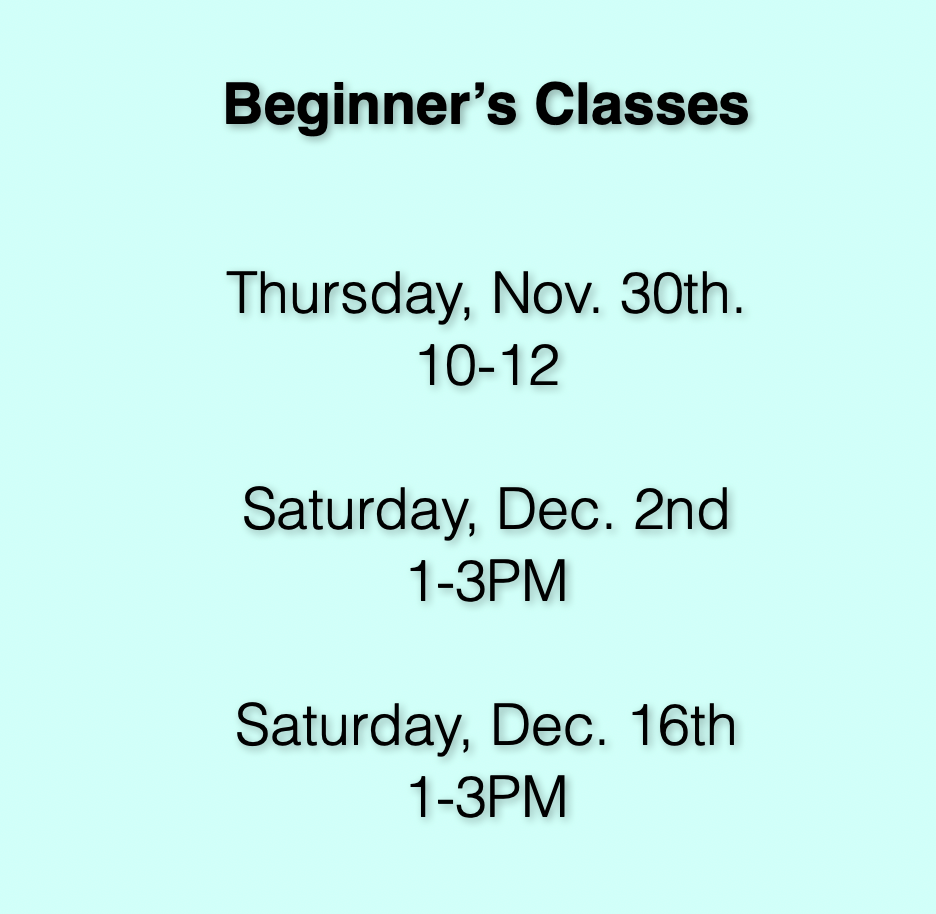 Beginner Classes
Come learn the basics of how to needlepoint in a low key, friendly environment! Call the store to register.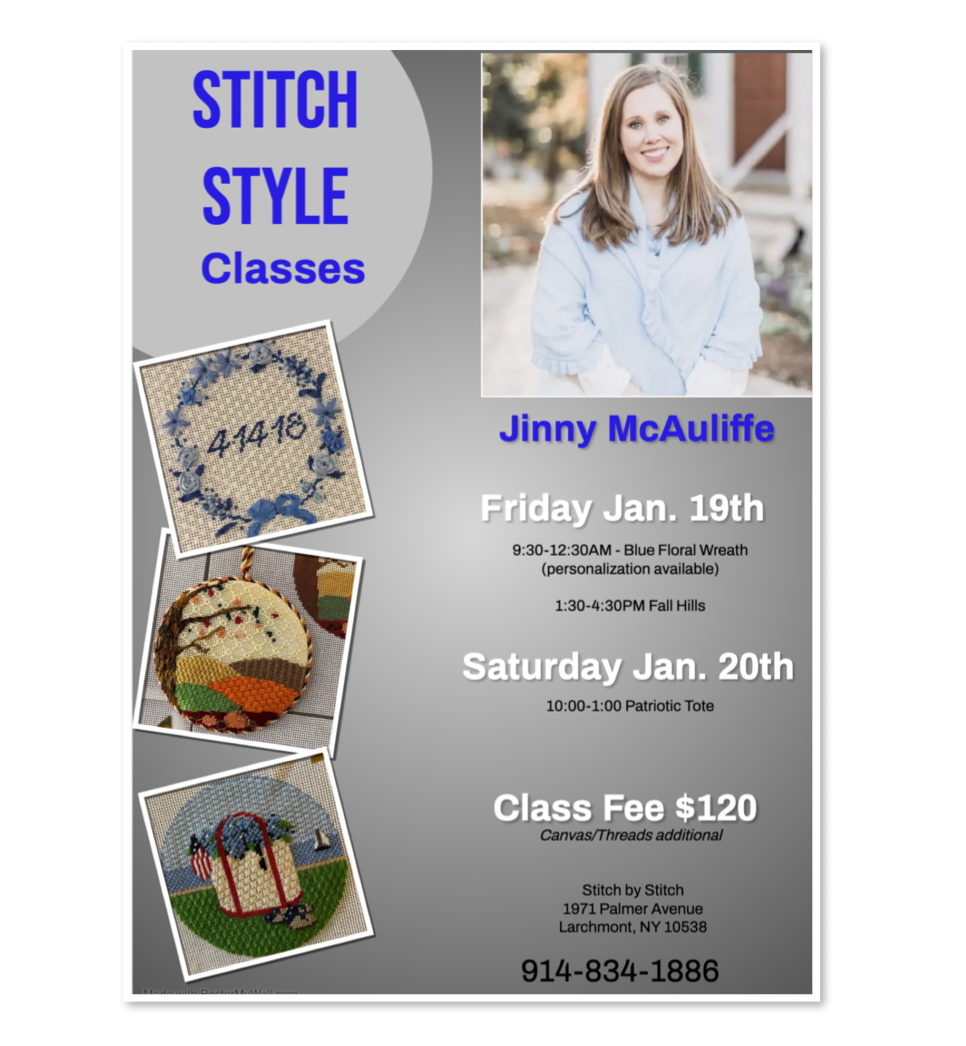 Stitch Style Classes forming
Choose from 1, 2 or 3 half day classes taught by Jinny McAuliffe. Call the store to register!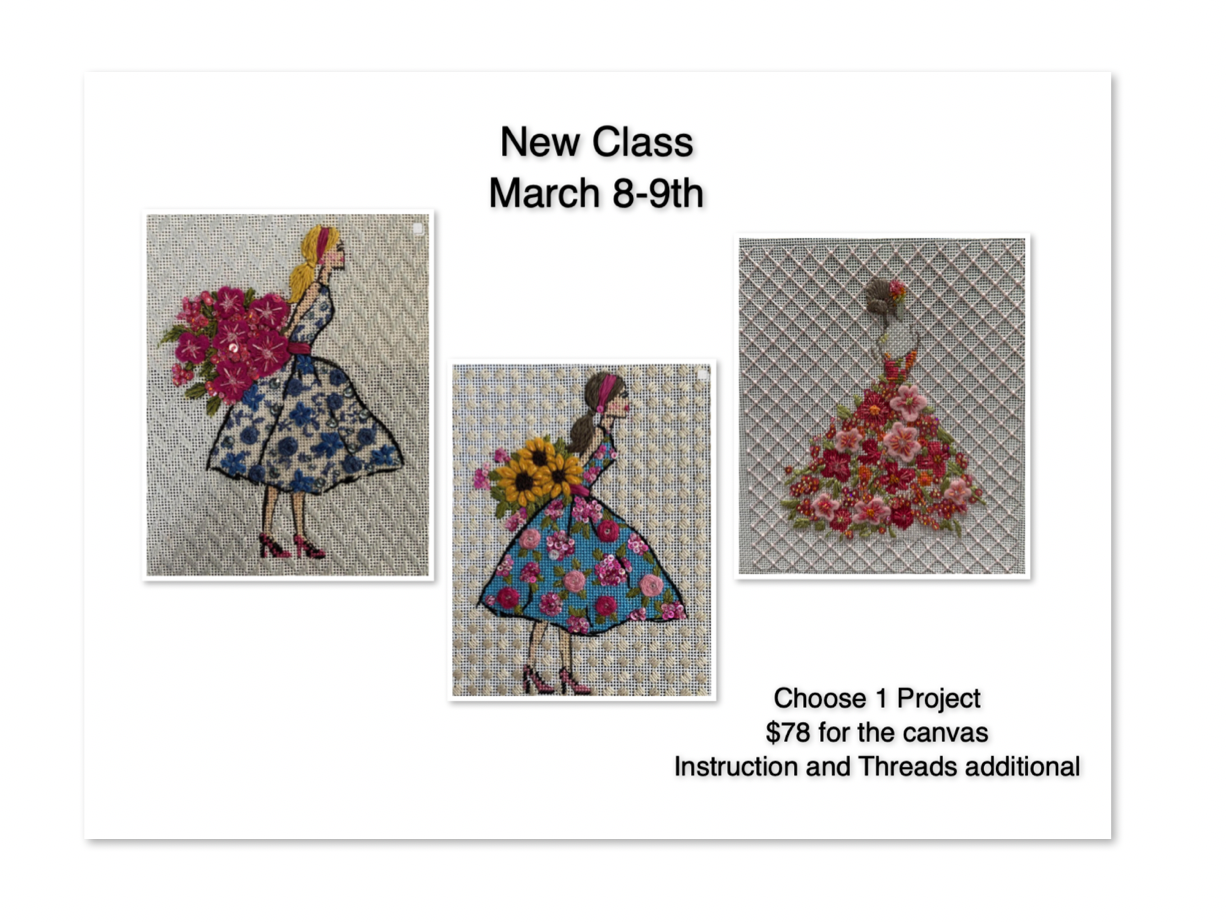 Elaine Aidonidis Class
March 8-9th. Select one of the three girls.
$78 for the canvas.
Instruction and Threads additional.
Class Full
Masterful Transformations
Experience the Joy of a Finished Masterpiece
We understand the passion and dedication that goes into completing a canvas. That's why we are honored to be part of your creative journey, offering expert finishing services that add the perfect finishing touch to your project.
Your Simple Needlepoint Journey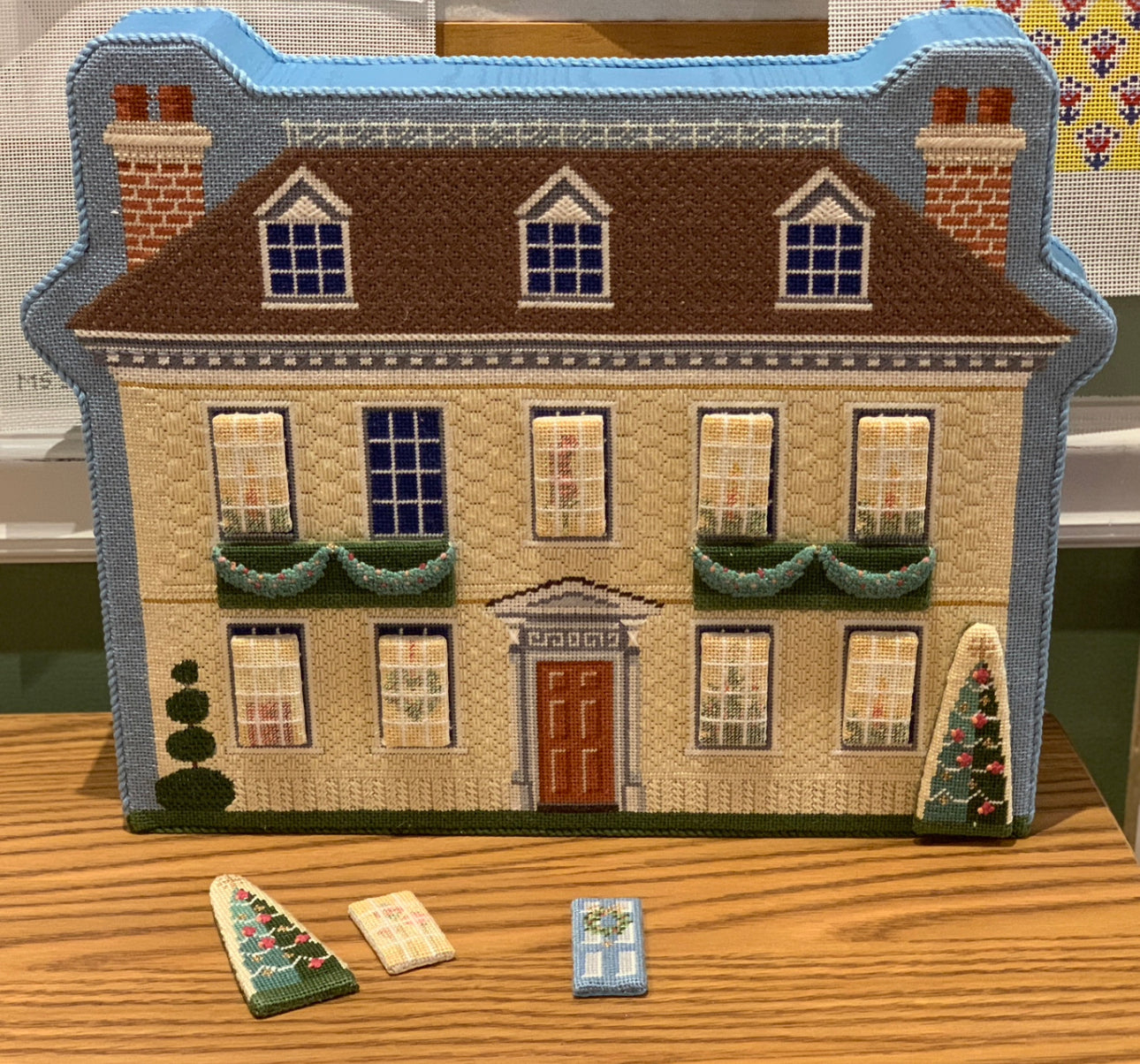 Finishing
Whether it's a stunning standup, a decorative pillow, or a unique accessory, we'll help you transform your work into a true masterpiece.
Finish Your Project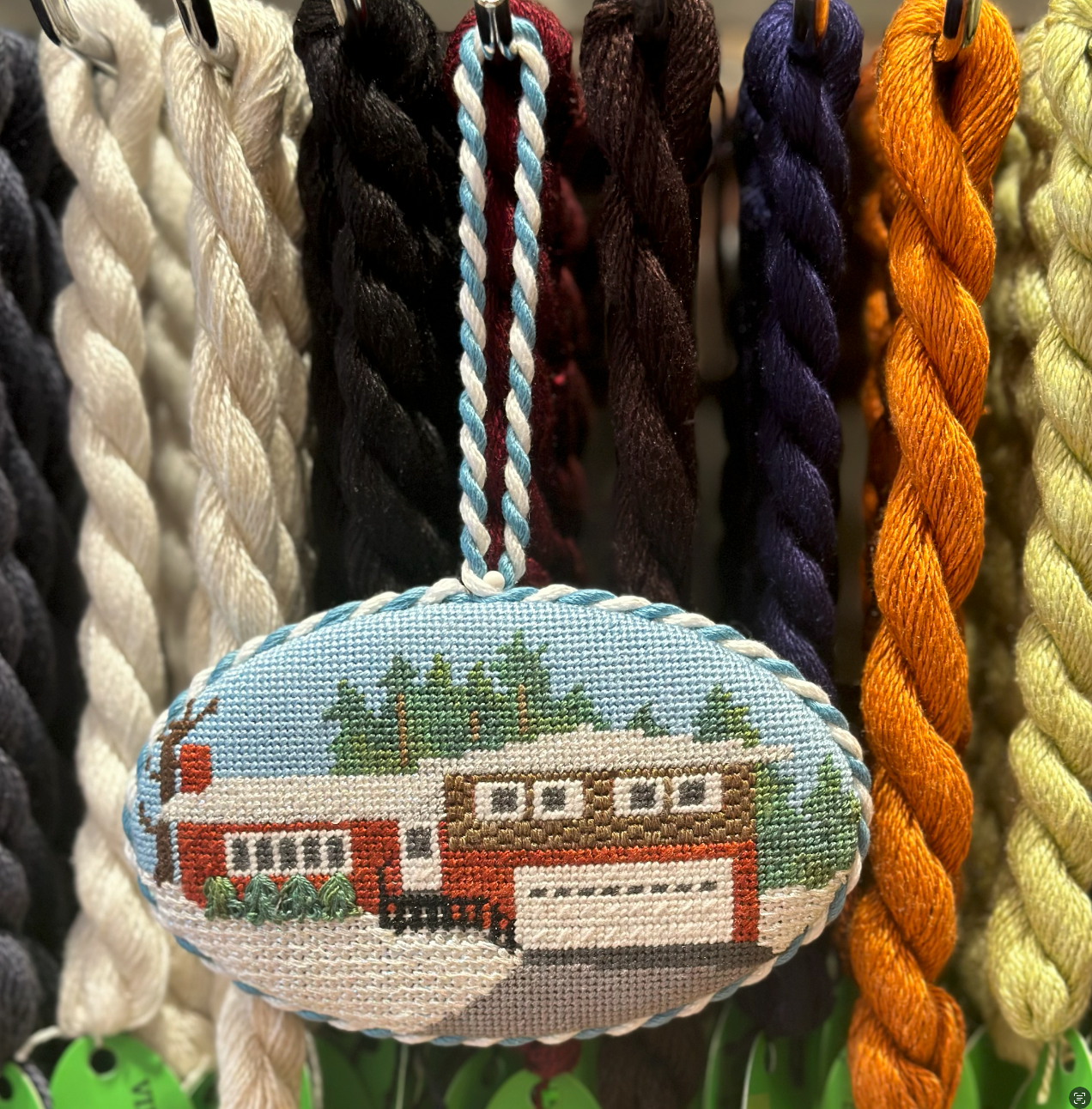 Custom Painting
Our artist can help you beautifully transform your picture or photo onto canvas.
Explore Custom Painting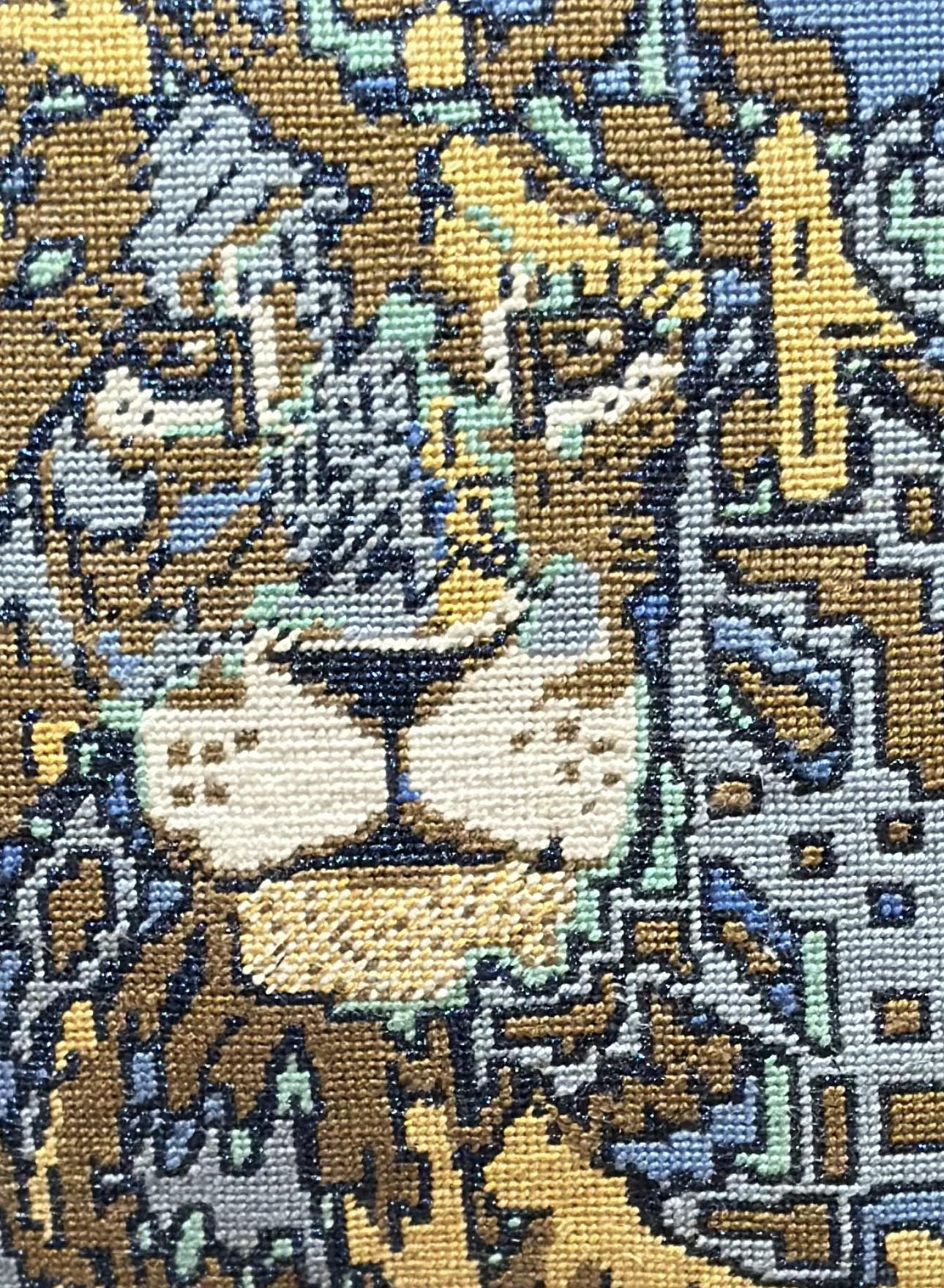 Ghost Stitching
Bring your canvas to life, adding intricate details and vibrant colors that seamlessly blend with your stitches.
Complete Your Project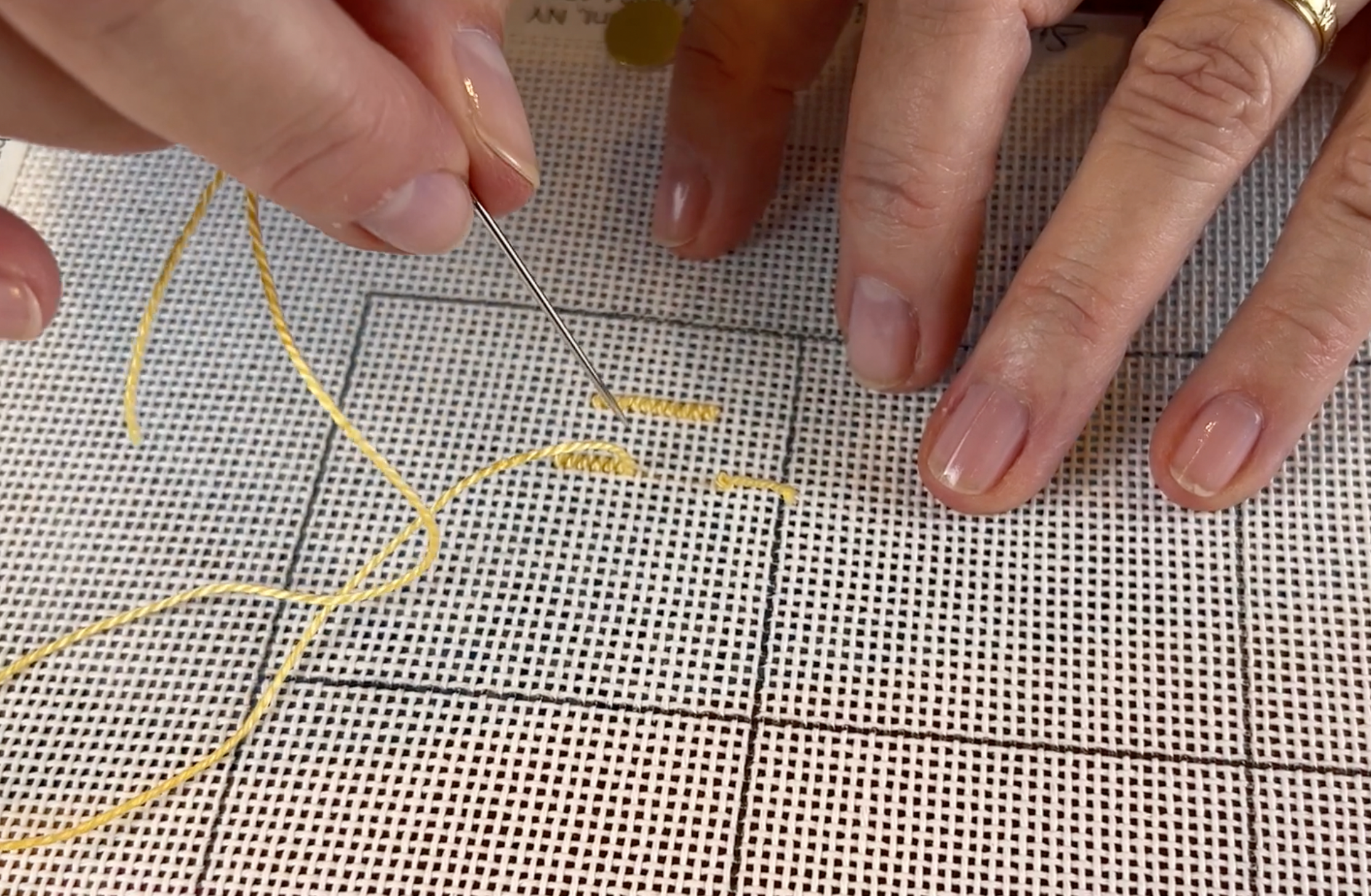 Learn how to needlepoint
Read The Guide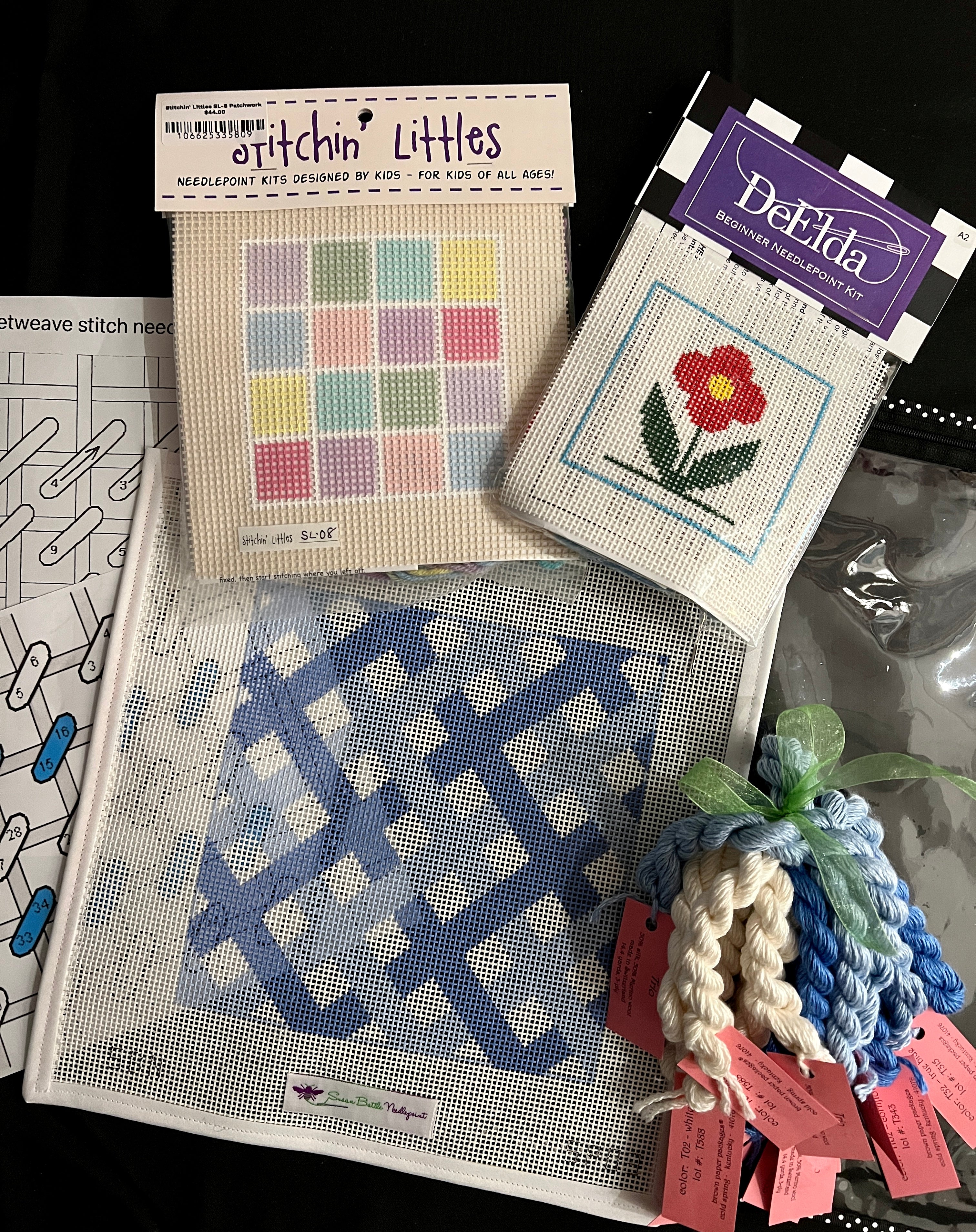 Get a beginner kit
Shop The Kits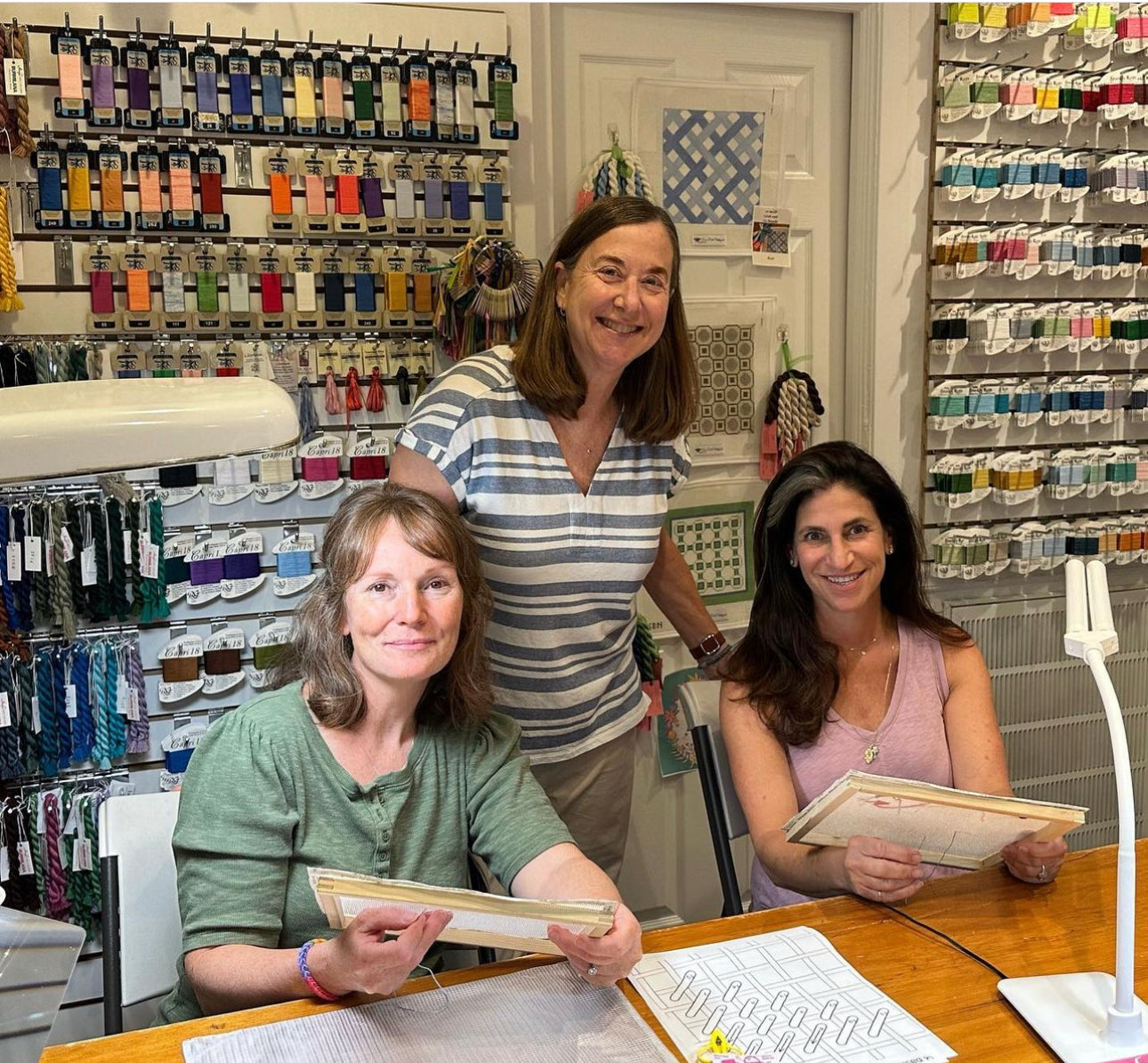 Take a class
Reserve your spot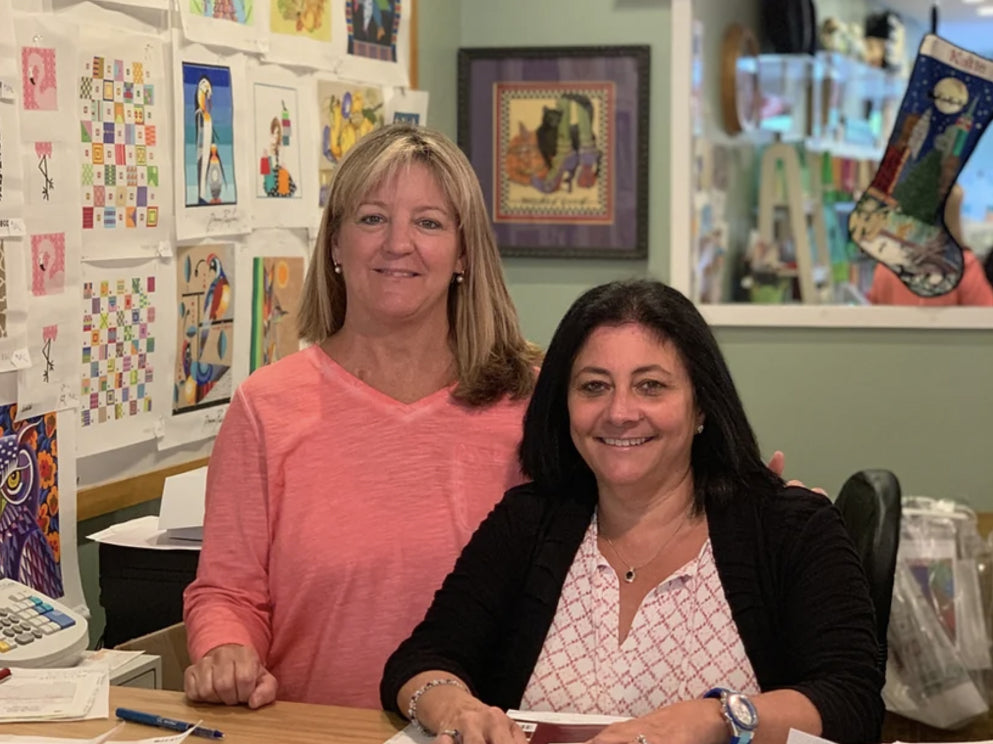 The Stitch Squad
Stitch by Stitch was founded by a team of passionate needlepoint enthusiasts who wanted to share their love of the craft with others. Our goal is to provide a welcoming and nurturing environment where stitchers of all levels can come together and learn, create, and share.
Our Story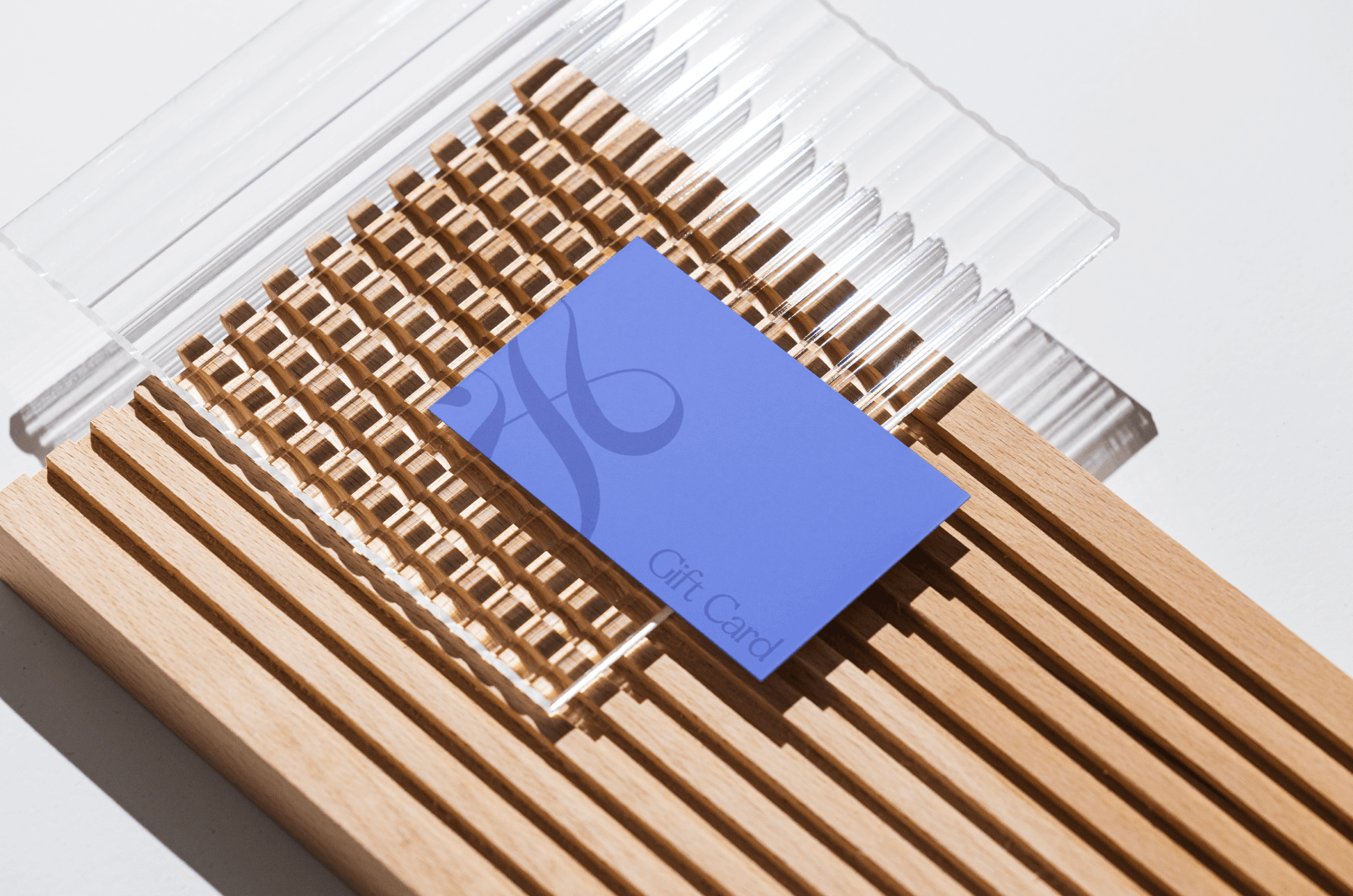 Give the Gift of Creativity & Calm
Get a Gift Card
Perfect for stitching enthusiasts of all levels, our gift cards allow recipients to choose from a wide range of premium needlepoint supplies, accessories, and services, ensuring a stitching journey tailored to their preferences.
Get a gift card